Protect your
BRAND'S REPUTATION

Manage any level of
SOCIAL MEDIA CRISIS

Scale your team &
INCREASE ENGAGEMENT
Global brands must be
responsive

on social media 24/7 in order to avoid:

✓ Hits to brand reputation from a social media crisis.
✓ Appearing tone deaf to current events.
✓ Not knowing what people are saying about your brand

What if you didn't have to spend an enormous amount of time and resources to do social media management right?
You
shouldn't


have to manage it all alone.
We understand that
social media

never stops.

We know it can feel overwhelming. That's why at ICUC we built a global team of 300+ social media experts and tools to help you scale your team and engage with your audience. Founded in 2002, we've been here since the birth of social media and have worked with 200+ global and national brands, in a variety of industries.





Kimpton Hotels and Restaurants

Kimpton partnered with ICUC for support on their social media channels. They needed 24/7 coverage online to monitor the high volume engagements happening at all hours of the day.

100% of all engagements managed. 400+ surprise and delights were communicated to followers, too!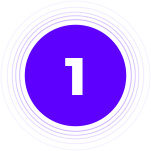 Schedule a consultation
Ready to turn your social media channels into a force for your business' success? Schedule a consultation so we can learn more about your needs and challenges.

Get a custom plan
Your brand is unique and our solutions aren't one-size-fits-all. We create a custom plan for your social media management needs.

Protect your brand
We launch your plan and get to work helping you engage with your audience on social media and protect your brand.